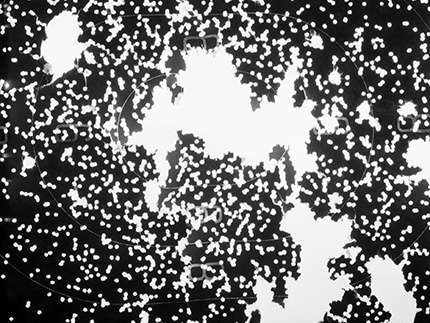 We're excited to be featuring photos by Jordan Kessler in the Spring 2013 Issue of PDR.
Kessler's photographs capture the patterns of light and dark punched by bullets into metal, paper, and plastic. Other works in the series display the impressions of pistols pressed into velvet or brightly-colored styrofoam.
Jordan Kessler has worked for the past decade at the Palm Press Photographic Atelier in Concord Massachusetts as a fine art printer. He has a bachelors degree in filmmaking from the Massachusetts College of Art where he is currently in the process of completing his masters in photography. He is represented by Gallery Kayafas in Boston.