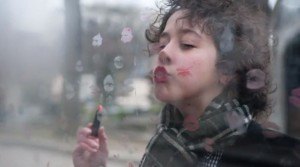 Will the fête for poet Jade Sylvan's new memoir Kissing Oscar Wilde live up to its moniker: "The Best Book Release Party Ever"? Well, with music by Walter Sickert and the Army of Broken Toys, The Michael J. Epstein Memorial Library, and Katie Kat; a reading by Krysten Hill; Wilde-inspired cocktails created by Booze Époque; and the lovely Karin Webb mastering the ceremonies, we think it just might. Get your tickets and find out yourself this Thursday night at Oberon.
We're excited to be featuring an excerpt from the book in our Spring 2013 issue (due out in early November). The publisher, Write Bloody, describes Kissing Oscar Wilde as:
A modern version of A Moveable Feast, by an adventurous American woman in Paris. She went to Paris to chase a man but was awakened by the endless open doors provided by new lovers in all forms. This high concept erotic memoir reads like poetry as we follow her through her world of artists, food and sex.
Jade Sylvan's first collection of poetry, The Spark Singer, was published in 2009 by Spuyten Duyvil Press, and she's had work in PANK, Bayou, basalt, The Sun, Word Riot, Decomp, The Pedestal, and others. She won the 2011 Bayou Editors' Poetry Prize and was a finalist for the 2012 basalt Bunchgrass Poetry Prize and the 2012 Write Bloody Book Competition. One of her poems was also selected for inclusion in Best Indie Lit New England, Vol. 1. Kissing Oscar Wilde, a memoir about her experiences as a modern working poet in Paris, will be officially released on October 1st.