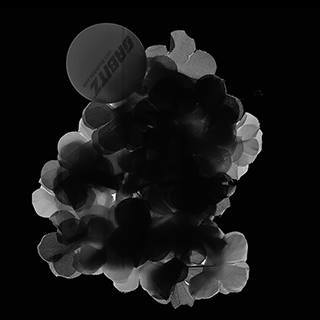 Appearing in our next issue, Amber Tourlentes's pieces of black-and-white photo-art, "scanner-grams," are made by scanning the objects of corporate swag given out at the Boston Pride parade. Her scanner-grams turn three-dimensional objects into two-dimensional images, and recall the avant-garde photograms, collage, and agitation posters of Man Ray, Hannah Hoch, Max Ernst, and Laszlo Moholy-Nagy.
Tourlentes visually references these earlier critiques of consumer culture in her own attempt to process the assimilation and commercialization of LGBT culture. When Amber first attended Pride parades as the child of a gay father in the 1970s, the event was a protest – in her words, a "symbolic act of finding a community" staged by members of a subculture. Through the years, as the LGBT community has become visible, normalized, and marketed to, the parade has, for Amber, grown into "an example of how capitalism works—how a public space is used to sponsor, sell, market."
The process of scanning the swag, visually-flattening out these plastic objects, taking them through Photoshop to look like black and white negatives, taking an almost clinical approach, was a chance for me to give homage to the men who I knew in the South End who worked with my father, babysat and played with me and those still living with AIDS. They and my father's community… were under a microscope in those years. By placing the logos of banks, technology companies, schools, hospitals, non-profits, and politicians under examination it is a memorial in flux …
Amber Tourlentes received her BFA in Photography & Art History, MFA in Photography and New Media, University of Massachusetts, Amherst in 1998. She has taught photography at Princeton University, Massachusetts College of Art, School of the Museum of Fine Arts, Harvard University. Amber currently teaches photography at Emerson College. Amber's solo and invited group exhibitions include; Lesley University, Smith College, Harvard University, Mills Gallery, Boston Center for the Arts, Boston Public Library, The Danforth Museum, ArtStrand, Provincetown and Axiom Gallery, Boston, Amherst College, Hampshire College, Mass College of Art, APE Gallery Northampton, WORKS, San Jose, Harvey Milk Institute SF, Photographic Resource Center at BU, Circa Gallery, Montreal.