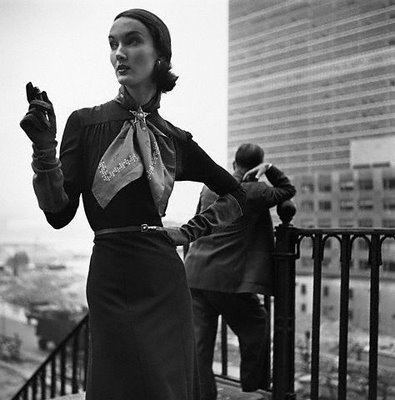 We normally shy away from genre fiction, but "City of Women," an excerpt from Allan Converse's novel The Dying Nude, is in a class all its own. A historian by profession, Converse carefully researched the lives of gay women in 1950s New York and produced a work that draws equally from the tradition of American crime fiction and the lesbian pulp novel.
We published the excerpt in our second issue and are happy to now make it available for screen reading on your computer, tablet, or phone. Read the piece or listen to a reading by the author. On the train or the bus, in your car or on foot, you'll be transported to a world where queer nightlife is made possible by payoffs to police and the mob, where a subculture compels conformity to the categories "butch" and "femme" and punishes those who "switch," where cross-dressing lounge singers rub shoulders with burlesque starlets and street hustlers, and where some are willing to commit murder to keep their secrets.
To learn more about Converse's meticulously researched world of organized crime, abstract expressionism, burlesque performance, beats and bohemians, Communism, and lesbian life in New York in the 1950s, check out this interview with the author (by PDR editor Thomas Dodson) on Champs Not Chumps. The page for the episode also features image galleries, a bibliography, and links to resources about detective and crime fiction, the lesbian pulps, burlesque, and 1950s New York.